Company Information
Address: The True Honey Co. 3/36 Waghorne Street PO Box 12062 Ahuriri 4110
Origin
These Lozenges contain 90% Mānuka honey, produced by bees from some of The True Honey Co.'s 6000 hives located in remote locations across the North and South Islands of New Zealand.
The True Honey Co. is certified and licensed by NZ Fernmark (License number: NZFM100086) which verifies New Zealand as its country of origin. The Fernmark license is a formal government recognition of The True Honey Co.'s connection to New Zealand.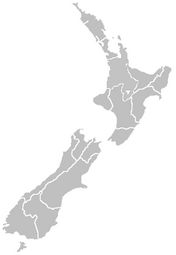 Environmental
Taking their responsibility as guardians of the bees seriously, The True Honey Co. have a higher ratio of beekeepers-to-hives than the current industry standard.
As part of their commitment to care for the environment, The True Honey Co. use helicopters to fly the hives into their environment to avoid disruption to the bees and their native bush home.
Social & Ethical
Transparency for their landowner partners is important, and The True Honey Co. uses TRUEVIEW technology to deliver this. The TRUEVIEW system holds all the information relating to each land block, including hive and honey yield data. This technology monitors hive weight and temperatures and includes honey test results, allowing their landowner partners to view real time data about the honey being collected within the hives on their property.
Safety & Quality
Laboratory Testing
During the honey extraction process, samples of honey are sent to an accredited laboratory to be tested for authenticity, safety, quality, methylglyoxal (MGO) and Unique Manuka Factor (UMF™).
The Lozenges are tested at an accredited laboratory to ensure product compliance and safety.
Mānuka Qualities
MGO is methylglyoxal, a naturally occurring compound within Mānuka honey. Sometimes referred to as MG, this is one of the compounds tested to determine the quality and purity of Mānuka honey. The higher the MGO rating the more methyglyoxal present in the honey.
The True Honey Co. is a member of the UMF™ Honey Association (License number 2900). UMF™ is a grading system undertaken by the more than 100 New Zealand honey producers that form the UMF™ Honey Association. This grading system requires laboratory testing for three grading attributes in order to determine the UMF™ rating.
Auditing
All The True Honey Co.'s extraction, processing factory, transport and storage facilities are audited routinely to verify the requirements of the Risk Management Programme ( RMP ).
Nutrition
This product is 90% NZ Mānuka honey.
The honey within the lozenges has been independently tested to contain at least 400mg/kg of methylglyoxal (MGO).
The honey within the lozenges has been independently tested to contain at least UMF™ 12+