The True Honey Co.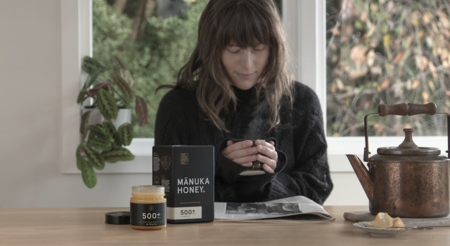 The True Honey Co. is a New Zealand owned company, producing high quality 100% New Zealand Mānuka honey. Their honey is produced by bees from over 6,000 beehives located within remote bush country across the North and top of the South Islands of Aotearoa (New Zealand).
The True Honey Co.'s philosophy is to look after everybody (and every bee). This philosophy touches every aspect of their business from the welfare of their bees, the land, using environmental friendly practices, their people, supply chain transparency to supporting their community through sponsorship.  All honey undergoes independent laboratory testing for authenticity, safety, quality, UMF™ and MGO levels, so you can be sure that the honey you purchase is of high quality and is true to label.
The True Honey Co. hold a NZ Fernmark license which verifies New Zealand as their country of origin.