Lewis Road Creamery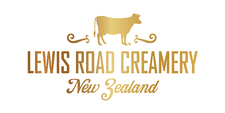 Lewis Road Creamery is a New Zealand owned and operated company with a vision to produce premium products that reflect the best that New Zealand has to offer.
Lewis Road Creamery products are manufactured, packed and tested in New Zealand.
Lewis Road Creamery products featuring the AQ Assured Transparency and Authenticity mark combine independently verified product information with item level authenticity advice. This advice is generated through advanced algorithms that assess a range of data elements to determine whether the product is genuine.