With an increasingly complex global food supply chain, it can be difficult to understand what is in your food. Does the product really meet the claims it makes? Is the brand story based on facts or fiction?  To help you understand more about the food and drinks you buy, AsureQuality has launched the Assurance Marks. 
An AsureQuality Assurance Mark is an on-pack symbol that distinguishes and identifies a product as having been verified by our industry experts. When you see our Mark on food or beverage packaging, you can trust that the product claims and attributes have been independently assessed and are substantiated.
There are two categories of mark
  AQ Certified
Specific claim certification in the area of interest
Certified mark with the claim displayed on approved products
Typically accredited via JAS-ANZ and third party certified by AsureQuality
 AQ Assured
End-to-end supply chain transparency
Assured mark and QR code displayed on approved products
Verified information for each approved product available on this website
Assurance Marks: AQ Certified 
Specific product claims and the system it is based on, have been verified by our team of industry experts. The process involved can differ for each certified mark depending on the industry and the specific certified claim area.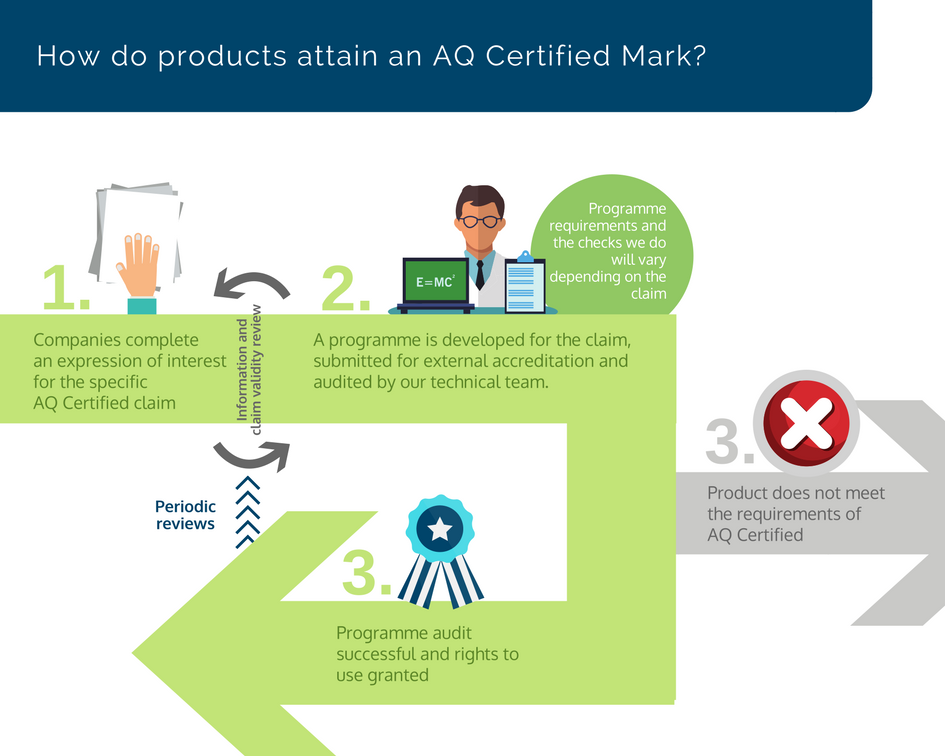 Assurance Marks: AQ Assured
Verified holistic supply chain information covering multiple aspects of the product, from ingredient origin, to manufacturing standards and distribution.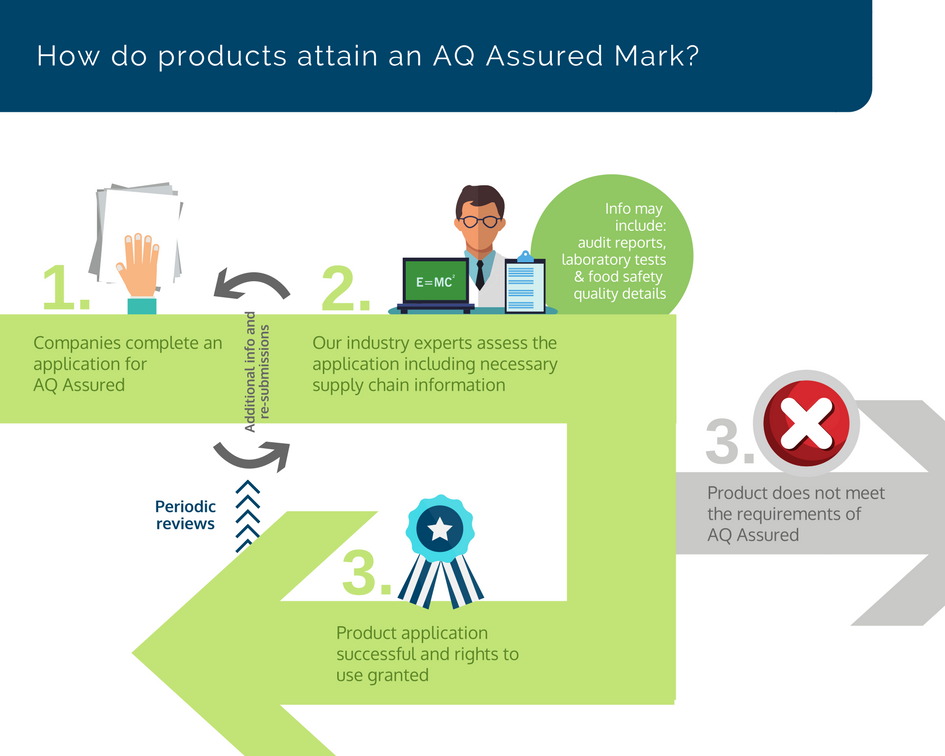 These marks are accompanied by a QR code, which when scanned by your mobile phone, will direct you to each product's information page, allowing you instant access in-store and on the go. These information pages are also available on this website, click the link below to view the complete list of verified products.
Disclaimer: AsureQuality inspects products, processes and samples, but does not check each individual branded items. While AsureQuality makes every effort to ensure that the information published on this website is accurate in respect of those inspections when first published, it gives no warranties and makes no representations in respect of individual branded items in the market.