Yashili New Zealand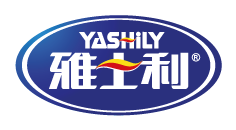 Company website: http://www.yashili.co.nz/ 
Established in July 2012 and officially opened in December 2015, Yashili New Zealand Dairy Co., Ltd (Yashili New Zealand) is a wholly owned subsidiary of Yashili International Holdings Ltd. and China Mengniu Dairy Co., Ltd.
Based in Pokeno, the purpose-built state-of-the-art facility blend, pack and store infant formula according to New Zealand and China regulations.
The facility is audited by independent food safety and quality company, AsureQuality.
Visitors to Pokeno will soon be able to take a tour of the facility, for more information please refer to their official website.
1 Yashili Drive, Pokeno 2471,
New Zealand
PO Box 236, Pokeno 2440, New Zealand