公司地址
地址: 1160 Forest Road, Mokai, New Zealand
产源
This product is made in New Zealand with milk sourced from the Taupo region.
The Taupo township is located in the centre of the country's North Island, next to Australasia's largest fresh water lake, Lake Taupo, TongariroNational Park and Pureora Forest Park.
The milk used in the creation of Taupo Pure Premium Skim Milk Powder is sourced from pastural dairy farms in the region and processed into powder form in Taupo Pure's factory.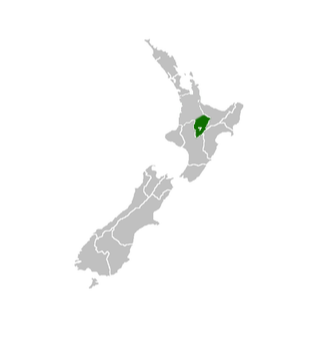 环境
Resource Management Act (2009)
Farms that supply to Taupo Pure must comply with New Zealand's local council's Resource Management Act (2009), which sets out rules and regulations and management of the New Zealand environment.
Renewable Energy Source
Located within the Taupo Volcanic Zone, the area surrounding Taupo Pure's manufacturing facility is rich in geothermal activity. The plant where Taupo Pure's Premium Skim Milk Powder is processed utilises geothermally generated electricity, a renewable energy source using heat produced from deep inside the earth's crust. The greenhouse emissions from this method of power generation are much lower than options such as natural gas or oil fuelled alternatives. For more information about geothermal electricity see the ECCA website.
Local Dairy Farms
Taupo Pure sources raw milk from local farms within an 85 kilometer radius of the factory. This lowers the carbon footprint of its operation compared to seeking milk from farms further afield.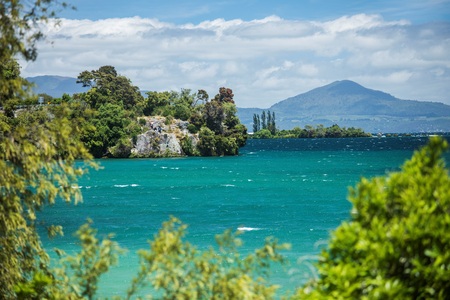 社会&人群
Animal Welfare
Farms which supply raw milk to Taupo Pure must care for their dairy cows according to the internationally recognised Five Freedom Standards. These are: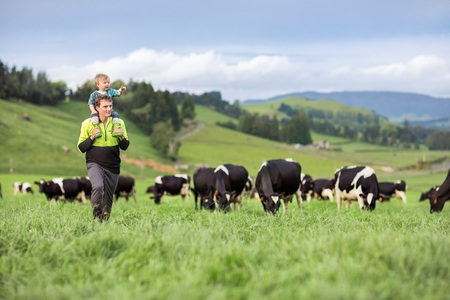 Employee Care and Culture
Taupo Pure's company ethos and Maori cultural heritage promotes employee participation in health and well-being activities. This includes family (whanau) days. nutrition seminars, sports and recreational competitions and an annual welcoming ceremony (Powhiri) for new employees and existing staff members.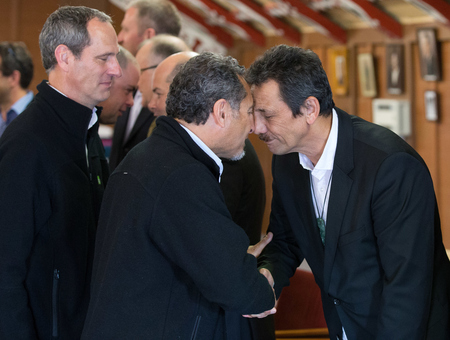 安全&质量
Laboratory Tested for Safety and Quality
Taupo Pure Premium Skim Milk Powder is laboratory tested for safety throughout the production process at independent and accredited laboratories. Testing is undertaken at each step from raw milk collection, during processing into powders, and again upon completion of the final product.
Tests include: harmful bacteria, other contaminants and antibiotics.
This testing regime also ensures all final products meet the nutritional descriptions on their label.
Produced under New Zealand Government Regulations
New Zealand has Acts and Regulations in place to ensure all dairy products produced are safe for consumers and that manufacturers use fair and sustainable practices. All dairy products must comply with the Animal Products Act, 1999 and all milk suppliers must meet the New Zealand Animal Welfare Standards.
These regulations include:
No hormones or growth promotants are permitted
All food safety hazards must be controlled using Codex based HACCP principles
All chemicals used on a manufacturing site must be approved by the Ministry for Primary Industries.
Hygiene standards for facilities, equipment and people must be met.
That all producres, manufactures, transporters, packing and storage facilities operate under a Risk Management Programme.
Meets Overseas Market Access Requirements
Taupo Pure Premium Skim Milk Powder meets the market access requirements of the countries to which it exports.
Auditing
Farms supplying raw milk are audited to New Zealand and Taupo Pure Dairy Farm Standards by independent and personnel working for accredited organisations.
Taupo Pure's manufacturing environment, processes and records are routinely audited in order to verify the requirements of the Risk Management Programme (RMP), and Hazzard Analysis & Critical Control Points (HACCP). 
There are also unannounced audits conducted randomly to ensure compliance.
营养
Taupo Pure Premium Skim Milk Powder
Taupo Pure Premium Skim Milk Powder is nutritionally analysed at an independent laboratory.
No artificial sweetners, sugar, flavouring or colouring are added to the product.
The product contains natural protein and calcium.
Each 1kg bag of Taupo Pure Premium Skim Milk Powder makes 10L of prepared milk.