Company Information
NuiBay is a New Zealand brand committed to producing a range of premium sheep milk powder with a focus on quality throughout the supply chain.
Address: Suite 306, 100 Parnell Road, Parnell, Auckland 1052, New Zealand
Origin
NuiBay Child Formulated Sheep Milk Powder is manufactured in New Zealand.
The 100% raw sheep milk used as the base of the formulation is sourced from farms located across the Central North Island of New Zealand.
NuiBay Child Formulated Sheep Milk Powder holds a NZ FernMark License (License No.100278).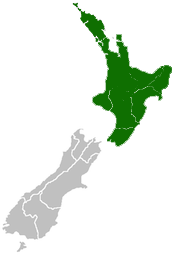 Environmental
NuiBay sources its raw sheep milk from farms across the Central North Island of New Zealand.
At the heart of the North Island lies Lake Taupo, New Zealand's largest fresh water lake which is approximately the size of Singapore. 
The lake is surrounded by pasture, forest and volcanic mountains with snowy peaks through winter.
The sheep primarily free range outside where there have access to grass, pasture and water.
To maintain on going good health and nutrition for the sheep, both shelter and supplementary feed may be provided.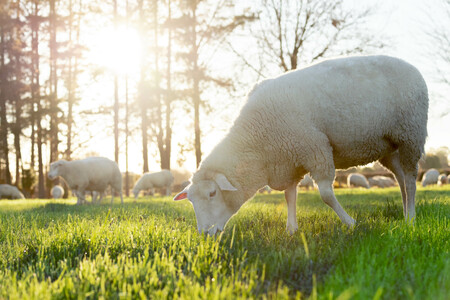 Farms supplying sheep milk for Nuibay Child Formulated Sheep Milk Powder must comply with New Zealand's Acts and Regulations including New Zealand's Animal Welfare Standards.
Primary Growth Partnership
The Primary Growth Partnership (PGP) is the Ministry for Primary Industry's (MPI) flagship investment programme. PGP programmes are joint ventures between government and industry, that invests in long term innovation programmes to increase the market success of NZ's primary industries.
In 2016 a new project commenced called Sheep -Horizon Three.
The aim of the investment is to build a high value, sustainable sheep dairy industry in New Zealand.
This project aligns with NuiBay's commitment to manufacture sheep milk products from a supply that is farmed in an environmentally, socially and economically sustainable way.
Social & Ethical
Animal Welfare
All milk suppliers for NuiBay must comply with the requirements New Zealand Animal Welfare Act 1999, which is governed by the Ministry for Primary Industries.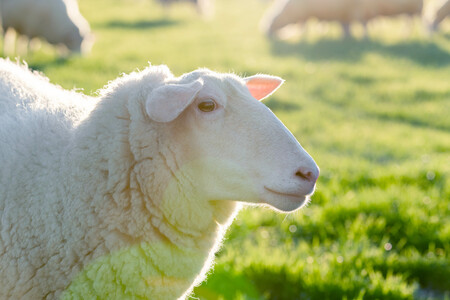 The standards require animals to be allowed the following five freedoms:
 Freedom to display normal patterns of behaviour
 Freedom from thermal and physical discomfort
 Freedom from thirst, hunger and malnutrition
 Freedom from distress
 Freedom from, or rapid treatment of, illness or injury
Animal Health
To ensure the animals health is maintained farms seek advice and support from professional veterinarians.
Employee Culture and Care
The headquarter's of NuiBay is located in New Zealand's largest city of Auckland, with a branch office looking after the marketing located in Asia.
NuiBay is committed in combining science and technology with nature to produce a range of high quality New Zealand made products.
In co-operation with New Zealand suppliers, NuiBay oversee's the manufacture of this product, which enables the team to remain agile and innovative in a rapidly changing environment.
Safety & Quality
Laboratory Tested for Safety and Quality
NuiBay Child Formulated Sheep Milk Powder is laboratory tested throughout the production using both factory (in-house) and independent accredited laboratories.
This testing regime ensures that the product complies with NZ regulations and standards. Testing includes:
 physical attributes
 chemical analysis
 microbial testing
 contaminants monitoring
Produced Under New Zealand Government Regulations
New Zealand has Acts and Regulations to ensure all dairy products are safe for consumers and that manufacturers use fair and sustainable practices.
These regulations include:
Dairy Regulations, Legislation and Standards
A requirement to operate under an MPI registered and verified Risk Management Programme
Meets Overseas Market Access Requirements (OMAR)
NuiBay Child Formulated Sheep Milk Powder meets the market access requirements of the countries to which it exports.
Auditing
The supply chain including contracting facilities, processes and records are routinely audited in order to demonstrate compliance against the Risk Management Programme.
Supply Chain
There are systems in place throughout NuiBay's supply chain to ensure that each can meets high standards of safety and quality.
Select any part of the supply chain to view the verified assurances at each step:
The Farm
Farm Assurances
All milk is supplied from farms that have a Ministry for Primary Industries (MPI) approved and verified Risk Management Plan (RMP) to ensure that the health and welfare of sheep and the quality of milk is maintained.
Each animal is uniquely identified.
Health checks and tests are regularly undertaken on sheep.
Any infected or unhealthy animals are clearly marked and separated from the flock, their milk is withheld until the animal is healthy.
Water used within the milking process is tested at an independent laboratory to ensure safety and quality.
Records of milking are kept that include the date, time, quantity and temperature of collection, the temperature of the milk is continuously monitored.
Milk is filtered and cooled on the farm to ensure compliance with industry standards, then stored on the farm for collection.
Milk is picked up from the farm using refrigerated tanker trucks and transported to the milk processor.
The raw milk is tested for a range of microbial, physical and chemical tests against regulatory requirements.

 Milk is not accepted by the processing factory if it does not meet required specifications.
The Factory
Factory Assurances
The factory(s) operates under a Risk Management Programme (RMP) as required by the Animal Products Act, 1999. 
Spray Drying
The raw milk is heat treated and concentrated using an evaporator to lower the moisture content. 
The concentrated milk is then passed into the spray drier where is it turned into a fine powder.
The product is bulk packed into 20kg multiwall bags with polyethylene liners.
The finished product is laboratory tested to ensure compliance against specification. This includes chemical, microbial, heavy metals and contaminant tests.
Packaging
The product is transported to the manufacturing facility where it is blended and packed into 400g cans. The manufacturing facility operates under an audited RMP programme.
Each can is uniquely barcoded for traceability.
The finished product is tested by an independent laboratory to ensure label compliance.
Transport
The transport company(s) have a current Risk Management Programme (RMP) registered with the New Zealand Ministry for Primary Industries (MPI) before it can freight any dairy products.
This is a requirement of the Animal Products Act 1999. The transport company is audited by approved independent auditors to ensure standards are being met and maintained.
The approved shipping company receive the containers at the wharf and prepare the shipment.
Shipping
The shipping company ensure that the products are accompanied by all EAD (export accompanied documents) that are required by the importing country including:
customs documents
official export certificates (issued by the NZ Ministry of Primary Industries, to ensure the product complies with NZ Regulations)
certificates of analysis (contain actual laboratory results from chemical, microbial, contaminant and physical testing)
All documentation required by the importing country must be completed and approved before it can be loaded onto the ship. These documents must be completed and approved before the product can be loaded on-board the ship.
The product is shipped to China and checked by China Customs on arrival. China Customs check all import documentation to confirm all requirements have been met, and may test the product again prior to releasing it into the country.
Once cleared, the product is sent to the distribution warehouse.
Retail
The products arrive at the warehouse where they are managed using coding and traceability systems.
No product leaves the warehouse until it receives a final quality check.
The AQ Assured™ brand and QR code can be scanned to provide consumer confidence of the safety and quality measures undertaken throughout the supply chain.
Nutrition
NuiBay Child Formulated Sheep Milk Powder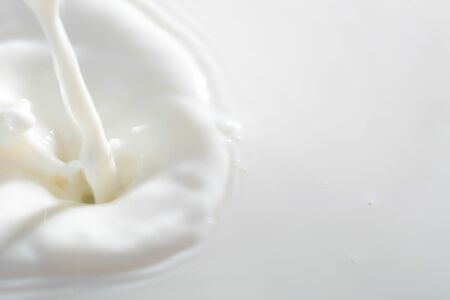 The raw whole sheep milk used in the production of the NuiBay Child Formulated Sheep Milk Powder is sourced from farms located in the Central North Island of New Zealand.
The sheep milk is delicately sprayed dried into powder which makes up over 93% of the final formulation.
Additional nutrients are added including GOS & FOS and selected vitamins to support the nutritional needs of growing children.
No colouring, preservatives or flavouring has been added.
NuiBay Child Formulated Sheep Milk Powder is naturally high in Calcium, providing on average 34% of the RDI (recommended dietary intake) in a single serve.