The AQ Certified Animal Welfare Mark provides you with confidence that products displaying the Mark come from farms that follow a high standard of animal welfare practices that exceed the minimum requirements for animal welfare in New Zealand.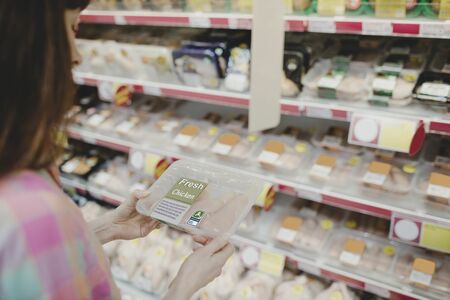 To achieve the AQ Certified Animal Welfare Mark, a producer must show that it consistently satisfies the requirements of the AsureQuality Animal Welfare (Meat Chicken and Turkey) Standard.
The Standard was developed in a response to the industry's need for a robust, rigorous animal welfare certification programme. It covers all meat chicken and turkey farming systems in New Zealand, including barn and free-range. The Standard is the first in New Zealand to achieve independent JAS-ANZ approval elevating it to an internationally recognised certification..
Does the Certified Animal Welfare Mark on your product look different?

or 

The current Certified Animal Welfare Mark was introduced in May 2020. Our brand partners will be progressively transitioning to the new mark on pack. As product packaging cycles can take an extended period of time to complete, there will be brands that are using either an older version of the AQ Certified Organic mark on their products, and we expect to see both the above marks present in the market for the next 2 years.