With an increasingly complex global food supply chain, it can be difficult to understand what is in your food. Does the product really meet the claims it makes? Is the brand story based on facts or fiction?  To help you understand more about the food and drinks you buy, AsureQuality has launched the Assurance Marks. 
Assurance Marks
An AsureQuality Assurance Mark is an on-pack symbol that distinguishes and identifies a product as having been verified by our industry experts. When you see our Mark on food or beverage packaging, you can trust that the product claims and attributes have been independently assessed and are substantiated.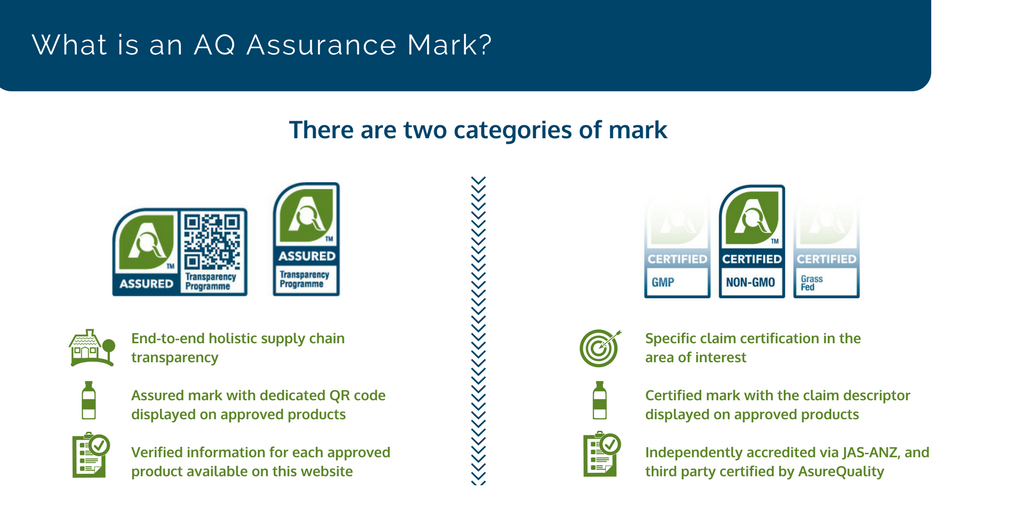 AQ Certified 
Specific product claims and the system it is based on, have been verified by our team of industry experts. The process involved can differ for each certified mark depending on the industry and the specific certified claim area.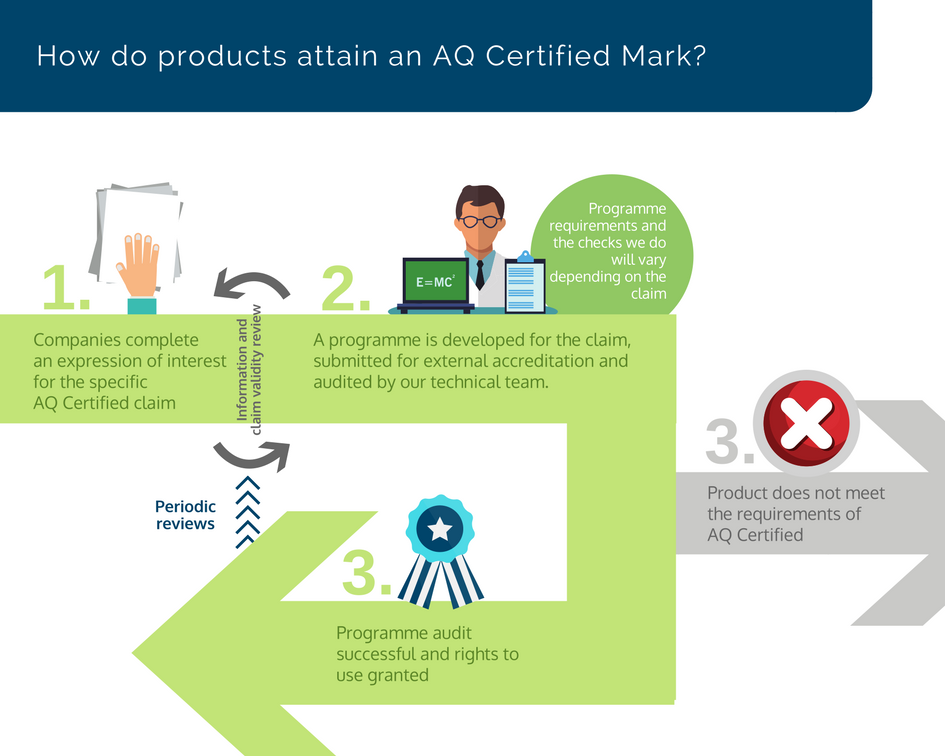 Animal Welfare

The AQ Certified Animal Welfare Mark recognises that animal welfare is a growing consideration for producers, retailers and consumers. It is designed to provide assurances that the chicken and turkey products people are purchasing exceeds the minimum requirements for animal welfare in New Zealand. 
The AQ Certified Animal Welfare Mark is underpinned by the AsureQuality Animal Welfare (Meat Chicken and Turkey) Standard.
To achieve the AQ Certified Animal Welfare Mark, a producer must show that it consistently satisfies the requirements of the Standard. The Standard, which covers all meat chicken and turkey farming systems in New Zealand, including both barn and free-range, exceeds the minimum requirements of the Ministry for Primary Industries Code of Welfare.
For more information on the AsureQuality Animal Welfare (Meat chicken and Turkey) Standard visit AsureQuality website.
Tegel, the largest producer of meat chickens in New Zealand, is the first to carry the AQ Certified Animal Welfare Mark, demonstrating leadership in animal welfare and voluntarily building on existing requirements against which its animal welfare practices are measured.
AQ Assured
Verified holistic supply chain information covering multiple aspects of the product, from ingredient origin, to manufacturing standards and distribution.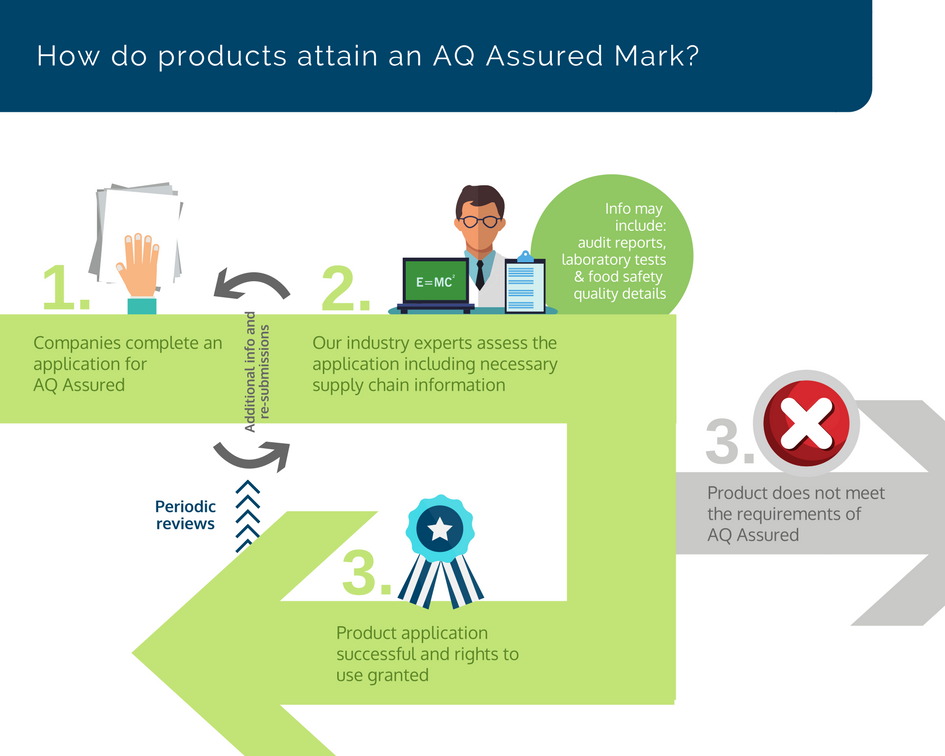 For brands wanting to learn more about how to connect with the Asian market, click here.
These marks are accompanied by a QR code, which when scanned by your mobile phone, will direct you to each product's information page, allowing you instant access in-store and on the go. These information pages are also available on this website, click the link below to view the complete list of verified products.